Summary of Solutions
A Glimpse of the Strategies and Resolutions to Solve the Challenges
1. No More Emails! Although Some Manual Work Is Still Required, Sometimes
We remapped the loan repayment journey from scratch. We reduced the number of unnecessary options and simplified the choices based on the loan status. We also implemented different automated repayment options, allowing users to complete some repayment processes without leaving the Ledn Platform.
Some payment methods could not be completed in the Platform due to limitations with banks, and that was okay. We were able to provide a much more guided process for the few situations where this was required.
2. Put the Loan-to-Value Indicator on the Center Stage
We made the Loan-To-Value (LVT) field part of the main loan information hierarchy, which allows users to quickly understand the health of their loan and act upon it if needed. The LVT field also uses color and caption messages to make sure the user lower their risk of getting their collateral liquidated.
3. Simple Math Goes a Long Way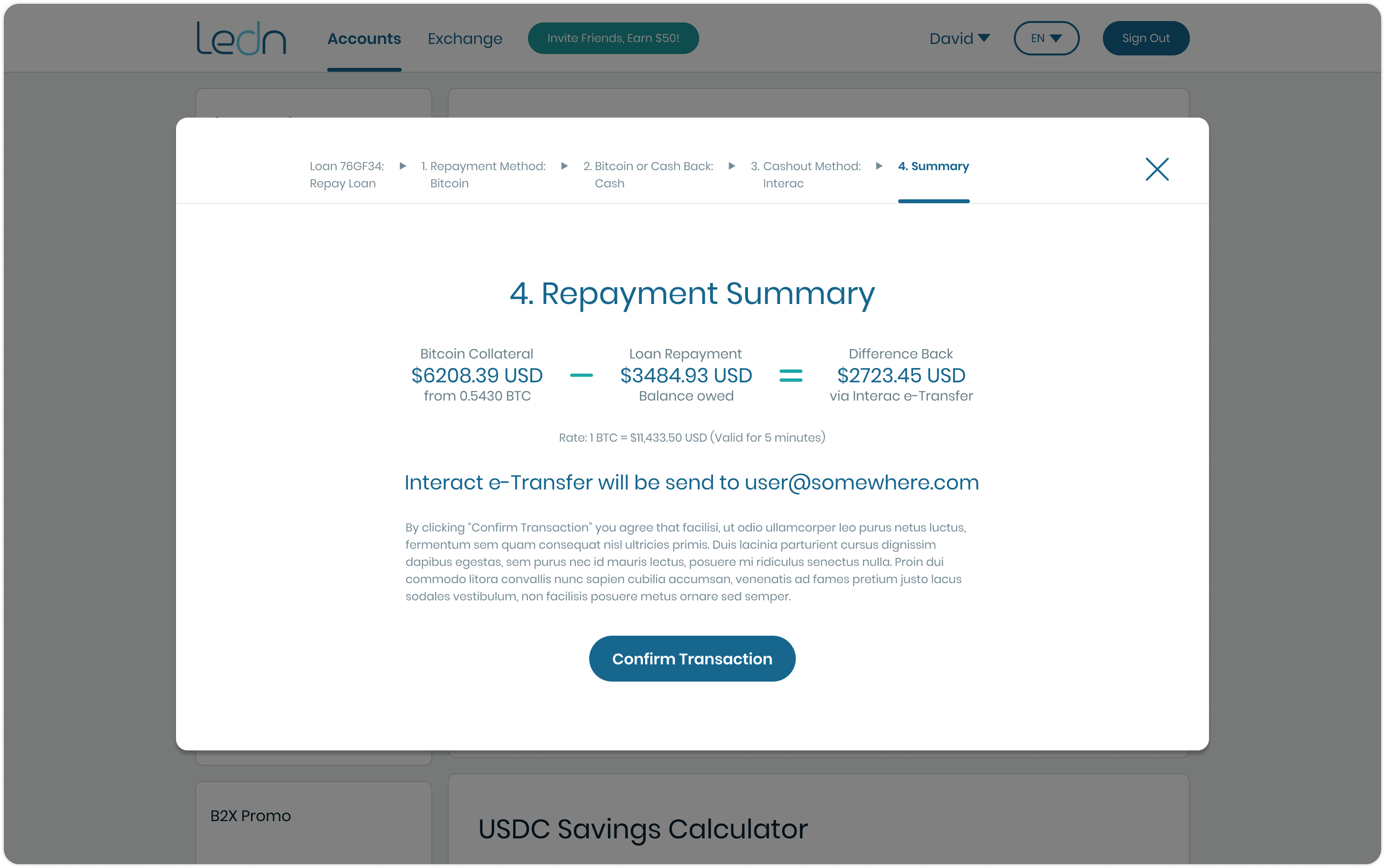 Loan repayment summary and confirmation modal using simple math to break down bitcoin liquidation to pay a loan
We reduced the amount of information and organized it in an isolated modal layout, which helps to understand, in simple math, how the repayment process is getting done. This strategy demystified the complex repayment options, such as when the user decided to sell part of the collateral to pay for a loan.